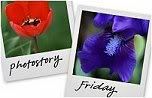 Hosted by Cecily and MamaGeek
A few have asked to see my new glasses. Many of you know that I'm not really one to post pictures of people (including myself) on my blog, so this one may eventually be replaced with a picture of the glasses by themselves. But for now, here's a picture of me with the lovely glasses that allow me to spend time on the computer without my eyes aching from fatigue. These babies are the reason my reader count hit zero yesterday for the first time in forever.
Have a happy weekend!
(Oh, p.s. I'm not sure how obvious it is, so I figure I should mention that they are "Guess" brand glasses...hence the title of my post)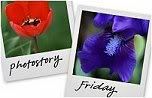 Hosted by Cecily and MamaGeek