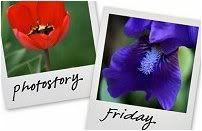 Hosted by Cecily and MamaGeek
I think this photo is elsewhere in my blog, but it's one of my favorites. It takes me back to my one month date with the bf. He had everything planned out, it was just so absolutely perfect. Of course I couldn't resist taking pictures in the restaurant, but he encouraged it, and I have some great pictures from that night. It was definitely a night to remember, I had an amazing time.
I'm sure I'll have a NEW photo to play next week's PSF.
This post is brought to you by the lovely ladies below, you should check it out and play too!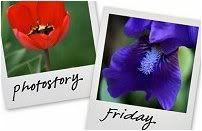 Hosted by Cecily and MamaGeek